Forgot your Google account password or need to remove the FRP lock on your Motorola Edge S30? No worries, we've got you covered! You have two options to get it done: either download an official FRP bypass apk from the link below or do it online with your phone's IMEI - it's fast and easy!
If you didn't know already, FRP (Factory Reset Protection) is a security feature designed to prevent unauthorized use of your phone if it's ever lost. Removing the Google account from your Motorola Edge S30 will restore the device to its original factory settings, but if you don't know the required password, you'll be locked out of the phone.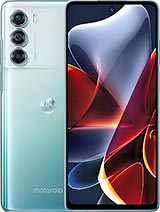 If you need to remove a previously synced account and bypass the verification lock, we recommend using our FRP bypass apk. However, if you prefer not to install any new apps, you can also do everything online.
Remove Google FRP Lock on Motorola Edge S30 for Free
Imagine if you forgot your Google account password on your Motorola Edge S30, and you also can't access the email associated with the account to reset it. To unlock your phone, you'll need to first remove the current account and then log in with a new one.
The FRP Bypass Tool generates a unique code based on your device's IMEI number, which can be accessed through the Google account verification lock. Once you enter the code on your phone, the previously synced account will disappear, and you can easily enter your own ID.
The great thing about this tool is that it works for all Android devices, including Samsung, LG, Alcatel, Motorola, HTC, Nokia, etc. However, if you have an Android version that is above 5.1 Lollipop, you may need some assistance to reset or change your Google account.
No matter which network your phone is currently on, our FRP bypass application is designed to be fully compatible with all popular networks, including but not limited to Boost Mobile, Tracfone, Verizon, Sprint, AT&T, MetroPCS, Orange, O2, Cricket, Bell, Telstra, US Cellular, Virgin Mobile, and SFR. Whether you're in the United States or abroad, our tool is versatile and reliable, making it the ideal solution for removing the FRP lock on your OnePlus 7 device.
Using the FRP apk or online tool to remove the Google account verification lock will not cause any harm to your phone or void your warranty. It's a safe and effective way to regain access to your device without any negative consequences. We have outlined two effective solutions below that you can use to bypass the FRP lock on your device.
1. Downloading FRP Apk Removal to Unlock Google FRP
To install the FRP Bypass APK, you need to first enable the installation of apps from unknown sources. To do this, go to your Settings, then to Security, and enable "Unknown sources." When the pop-up message appears, select "Trust." Keep in mind that the process may vary slightly depending on your device and Android version.
To get started, download the FRP Bypass APK from the link provided at the bottom of this page. Once you've downloaded the file, extract it to find the .apk file in the folder. There is also a step-by-step tutorial included in the PDF file that you should carefully follow. If you have trouble with the installation process, don't worry - you can also try using an online method, which can be much simpler and more straightforward.
2. Bypass the Google FRP Lock with Online FRP Tool
If you found the previous steps too difficult, we have a simple solution for you. By using your device's IMEI number, our online tool can quickly and easily remove the Google lock on your Motorola Edge S30 without pc. All you need is a unique code generated by our tool, and you're good to go. Here's a closer look at what our tool can do for you.
The FRP bypass removal process generates a unique code that activates the development mode on your Motorola Edge S30, allowing you to delete the Google account without needing the password. After completing this step, you'll need to go to Settings, then to Accounts, and delete the account. Keep in mind that this process may vary slightly depending on the model of your device.
In addition to the unique code, we'll also provide you with a detailed, step-by-step guide on how to complete the process, tailored specifically to your phone's model. With our speedy delivery process, you can expect to receive your code and guide in under 5 minutes, so you can quickly regain access to your device.
Steps on how to unlock the FRP on your Motorola Edge S30
Step 1:
Enter your device's unique IMEI number into the tool to initiate the FRP (Factory Reset Protection) bypass process.
Step 2:
Select the brand of your phone from the list provided.
Step 3:
Choose the appropriate Android OS version that's currently installed on your device to ensure that the FRP bypass tool is fully compatible. If you're unsure about which Android version you have, don't worry - simply select the "ALL" option from "Brand" field and our tool will automatically detect and select the correct version for you.
Step 4:
Once you've entered all the required information, simply click on the "Bypass FRP" button to initiate the FRP lock removal process.
Our FRP bypass tool will take a few moments to generate the necessary code, which is a vital component in the process of removing the FRP lock on your Motorola Edge S30.
To access our Online FRP Bypass Application, simply click on the button provided below. We're here to assist you every step of the way, so if you need any help or guidance during the process, don't hesitate to reach out to our team for support.